De Kas has separate rooms for private gatherings such as drinks, family dinners and festive wedding receptions or dinners. We would be happy to help you organise your event. De Kas is an official wedding location in Amsterdam. So whether it's a small ceremony with close friends and family or a large dinner using the entire location, we will gladly give you a tour and discuss the options.
For more information, please contact us during office hours from Monday to Friday.
Set slightly apart from the restaurant, in a semi-private corner next to the conservatory, this is perfect for discussing business over a delicious meal.

(6-12 people)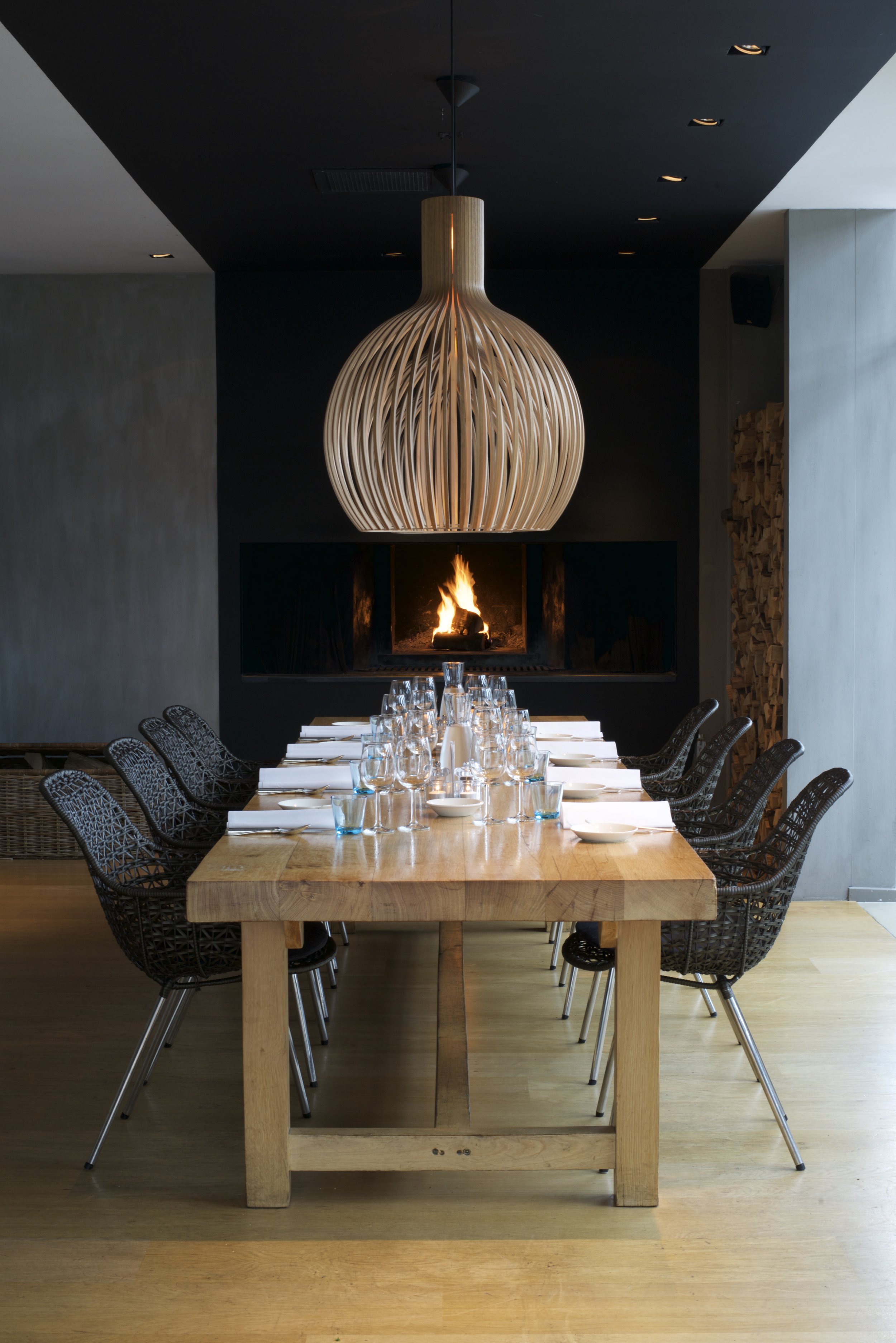 In front of the fireplace at the bar, this is the ideal place for a lively dinner.

(8-14 people)
Surrounded by the greenery of our nursery, with its own patio adjacent to the park, this room is ideal for private lunches and dinners.
(20-62 people)
This is the perfect place to relax with a pre-dinner cocktail while enjoying views of the garden. And with doors that open out onto the veranda, with views into the kitchen, it's the perfect setting for drinks with friends or colleagues, canapés, receptions and weddings.
The herbs and flowers that frame this beautiful space make it ideal for lunches and dinners on balmy summer days, or to enjoy a drink before heading through to the restaurant for dinner.